Today's never-ever sales post is from Anthony Iannarino, writer of the popular TheSalesBlog.com & CEO of Solution Staffing. He shares how he learned firsthand what happens when you're so excited about what you're selling and totally believe it's the best choice for your prospects.
_______________
My first real job in sales was for a 4 billion dollar international staffing firm. They provided us with an 84-page binder proposal that documented every process, that answered every question, and that left no doubt that we were the right choice.
I loved it so much that I literally read it to my prospects, word for word.
My sales manager joined me on a sales call. I read the prospect the binder. When we left he said: "You should be brought up on charges for cruel and unusual punishment. You almost killed her!"
Then he said: "Nobody cares about that binder. They care about the two or three things that are important to them."
Then, I joined him on several call. He said almost nothing. Instead, he asked questions about how he could help the client with their goals. They talked and talked and answered his questions. We left with deal after deal.
I never used the binder presentation again.
What did I learn? It isn't about you. It never has been. Your job in sales, regardless of your product, service, or solutions, is about creating value for your clients. Focus on helping your clients succeed.
Your Turn? Share your Never-Ever Story in the comments section of my blog.
Win a chance to get an autographed copy of SNAP Selling — now out in paperback. Also, your story may also be selected to be included in my upcoming ebook.
_______________
To read more about Anthony's thoughts on sales, visit TheSalesBlog.com.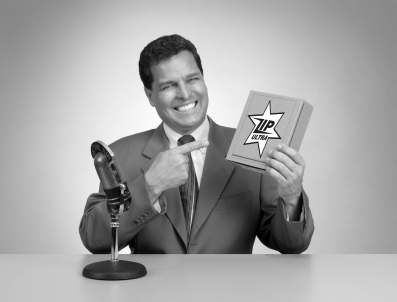 Copyright and Property of this Article by Jill Konrath's Sales Strategies, best blogs